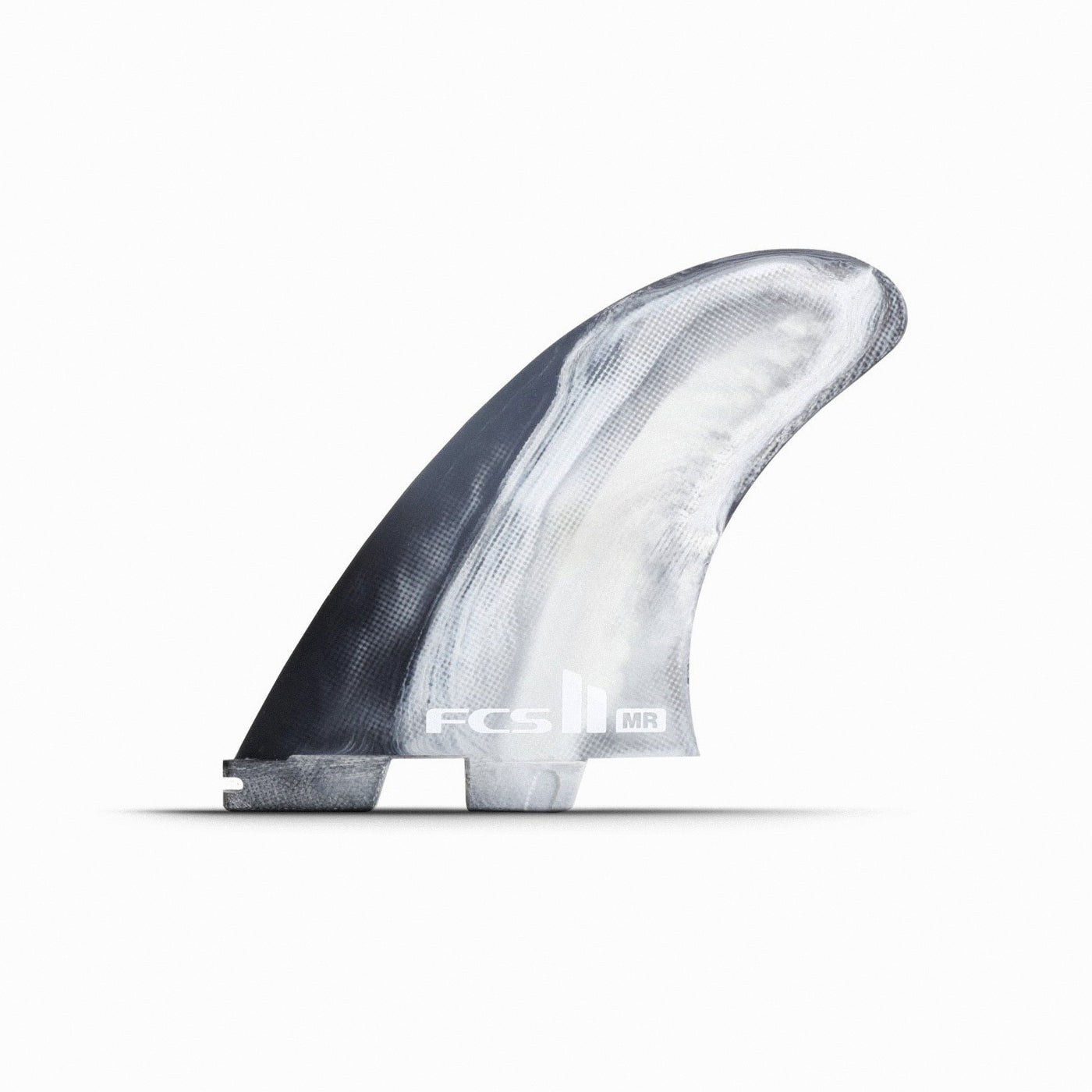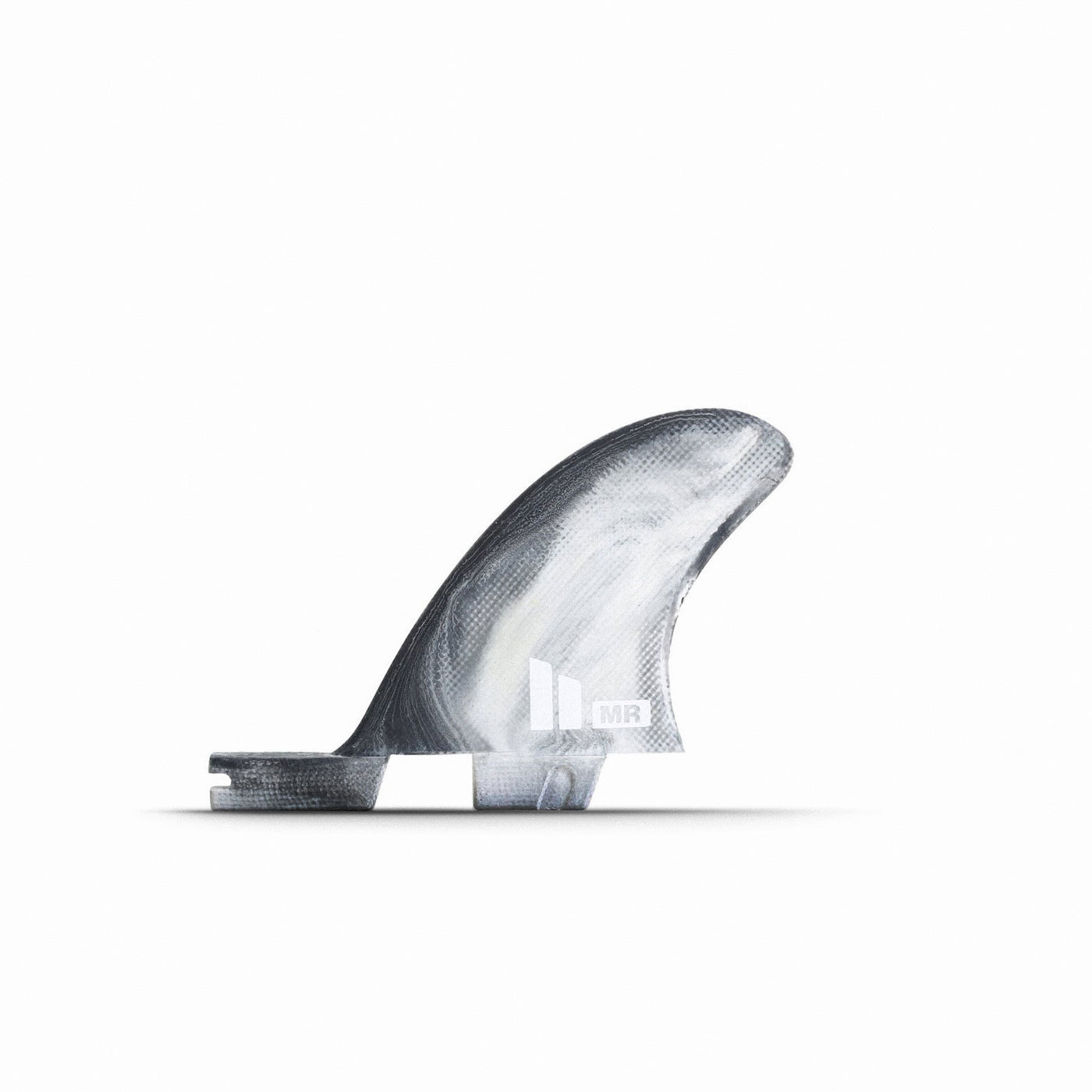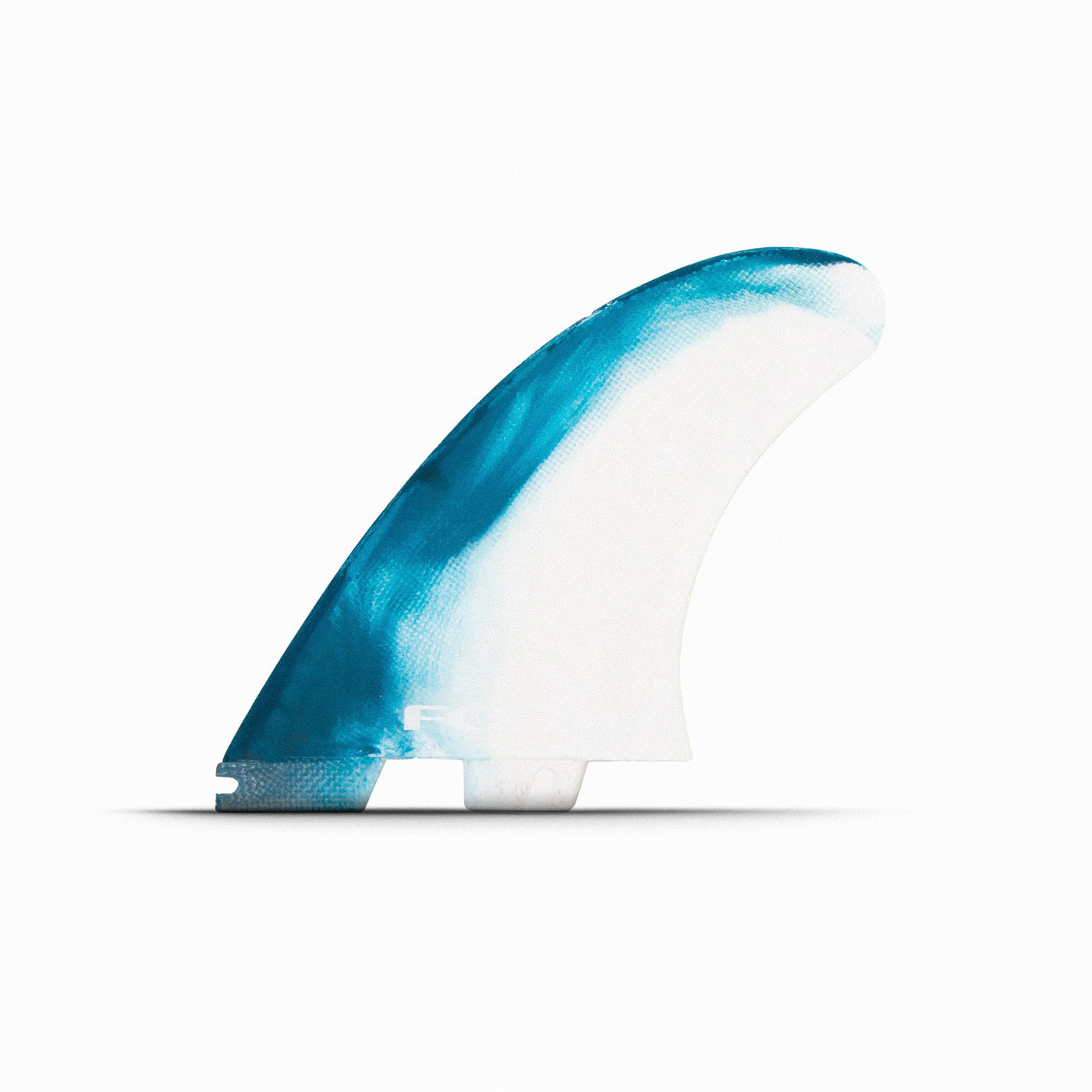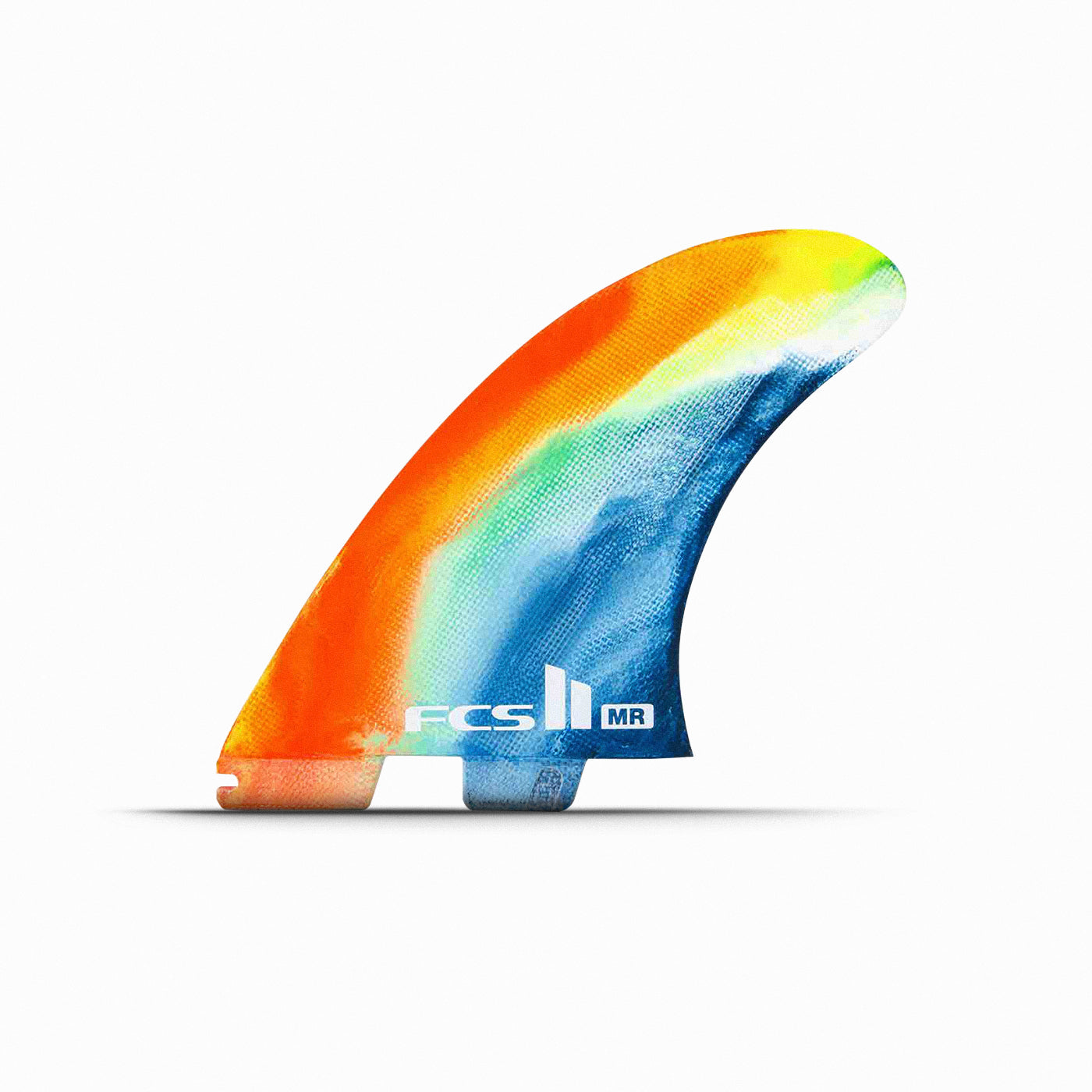 FCS II Mark Richards PC Twin + Stabiliser Set
– Mark Richard's famous twin template produces exceptional drive and speed. The MR's are a great match for Twin fin/retro shapes or to give your wider tailed modern performance board a bit of extra spice in small waves. Enjoy the speed and looseness of riding a twin fin with the option of adding the stabiliser for a little extra control.
Board Types
Designed to fit the FCS II Fin System.

Recommended for all board types including fish, fun board and twin fin boards.
Specifications

Sides

Base: 5.0​6" / 12​8mm
Depth: 5.​55" / 141mm
Area: 2​1.​06"² / 13​590mm²
Sweep: 3​2.1º
Foil: Flat
Stabiliser
Base: 3.​​31" / 84mm
Depth: 3.​34" / 85mm
Area: 8.23"² / 5307mm²
Sweep: 29.1º
Foil: Flat
Performance Core
Performance Core
(PC) fins are made using a multi-layered resin transfer molding process. The flex pattern in PC fins extends progressively from the base through to the tip, helping the surfer to maintain drive and hold through a turn. This versatile fin material is light, and can be used in a variety of different conditions.