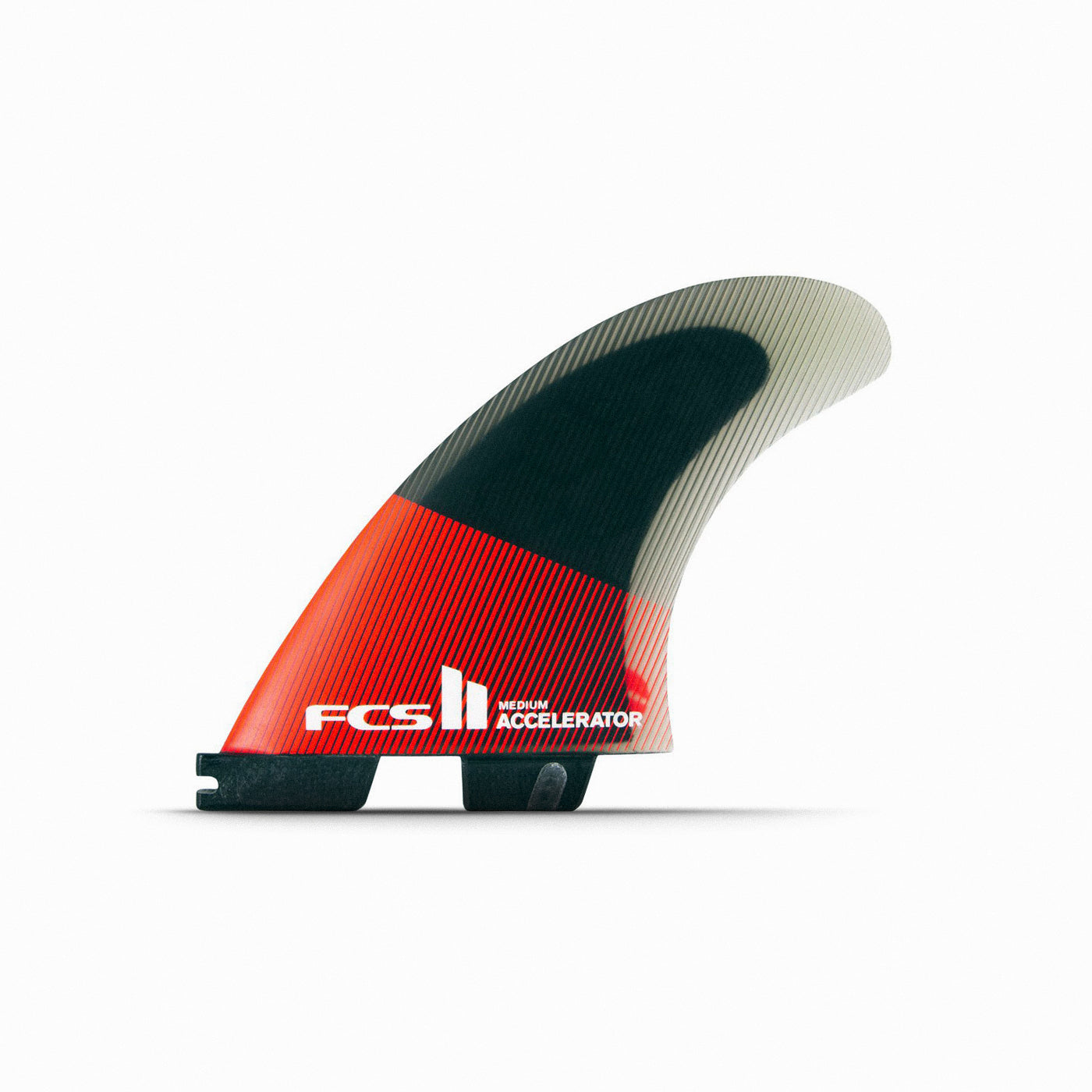 FCS II Accelerator PC Thruster

Se

t
– D
esigned for a balance of speed, flow & response with added control. Oversized, all-around template with a fuller tip. Ideal for surfers who like to attack the wave and perform aggressive turns
.
Ideal Conditions
A wide range of conditions, particularly good in critical overhead waves.
Board Types
Designed to fit the FCS II Fin System.

Recommended for performance shortboards with moderate-to-low rocker.
Fin Family and Specifications
Accelerator:
Find Control. Speed, flow and response with added control
.
Small
Base: 4.28" / 109mm

Depth: 4.47" / 113mm
Area: 14.51"² / 9360mm²
Sweep: 33.7º
Foil: Flat

Medium
Base: 4.39" / 111mm

Depth: 4.58" / 116mm

Area: 15.28"² / 9860mm²
Sweep: 33.7º
Foil: Flat
Large
Base: 4.50" / 114mm

Depth: 4.70" / 119mm
Area: 16.06"² / 10360mm²
Sweep: 33.7º
Foil: Flat
Performance Core
Performance Core (PC) fins are made using a multi-layered resin transfer moulding process. The flex pattern in PC fins extends progressively from the base through to the tip, helping the surfer to maintain drive and hold through a turn. This versatile fin material is light and can be used in a variety of different conditions.