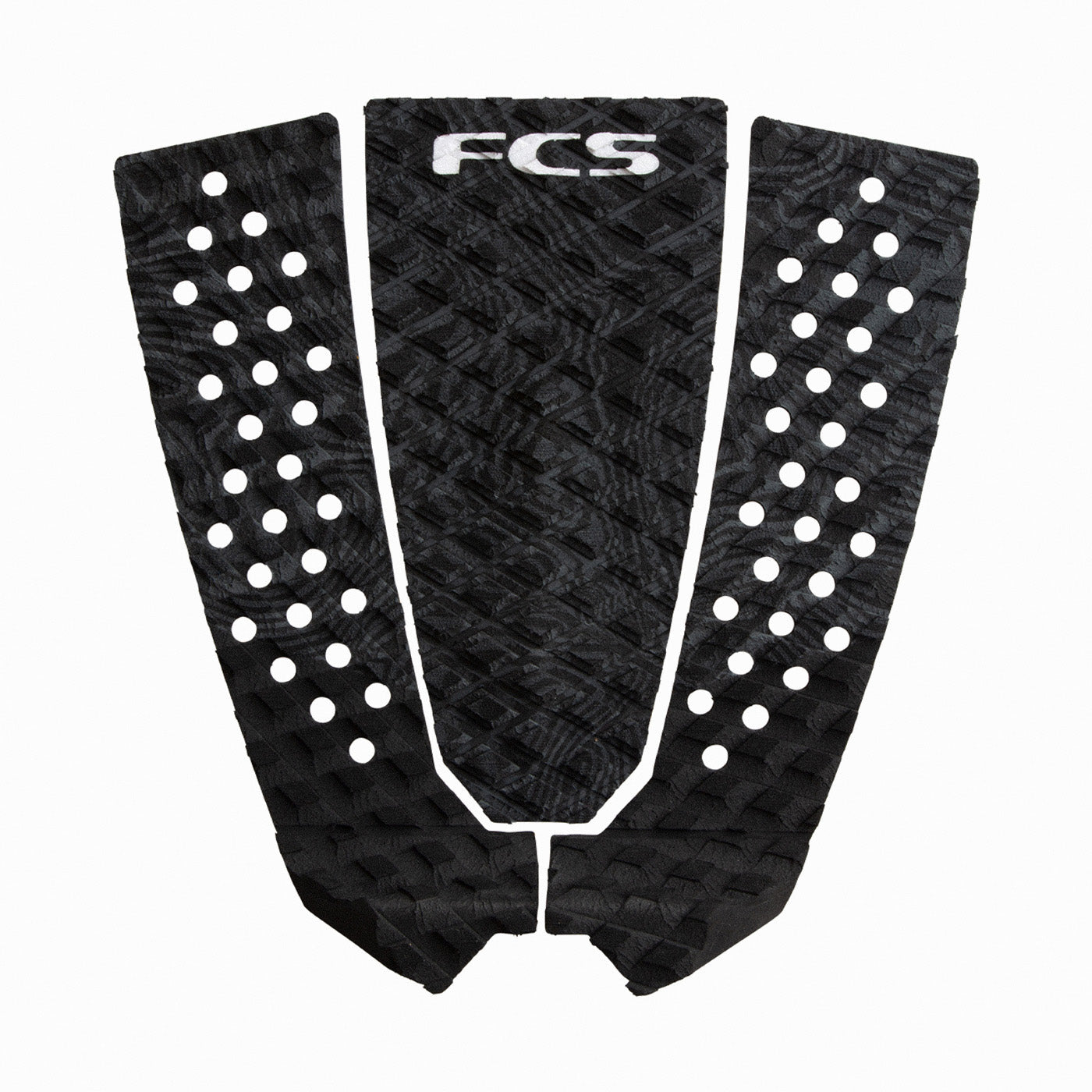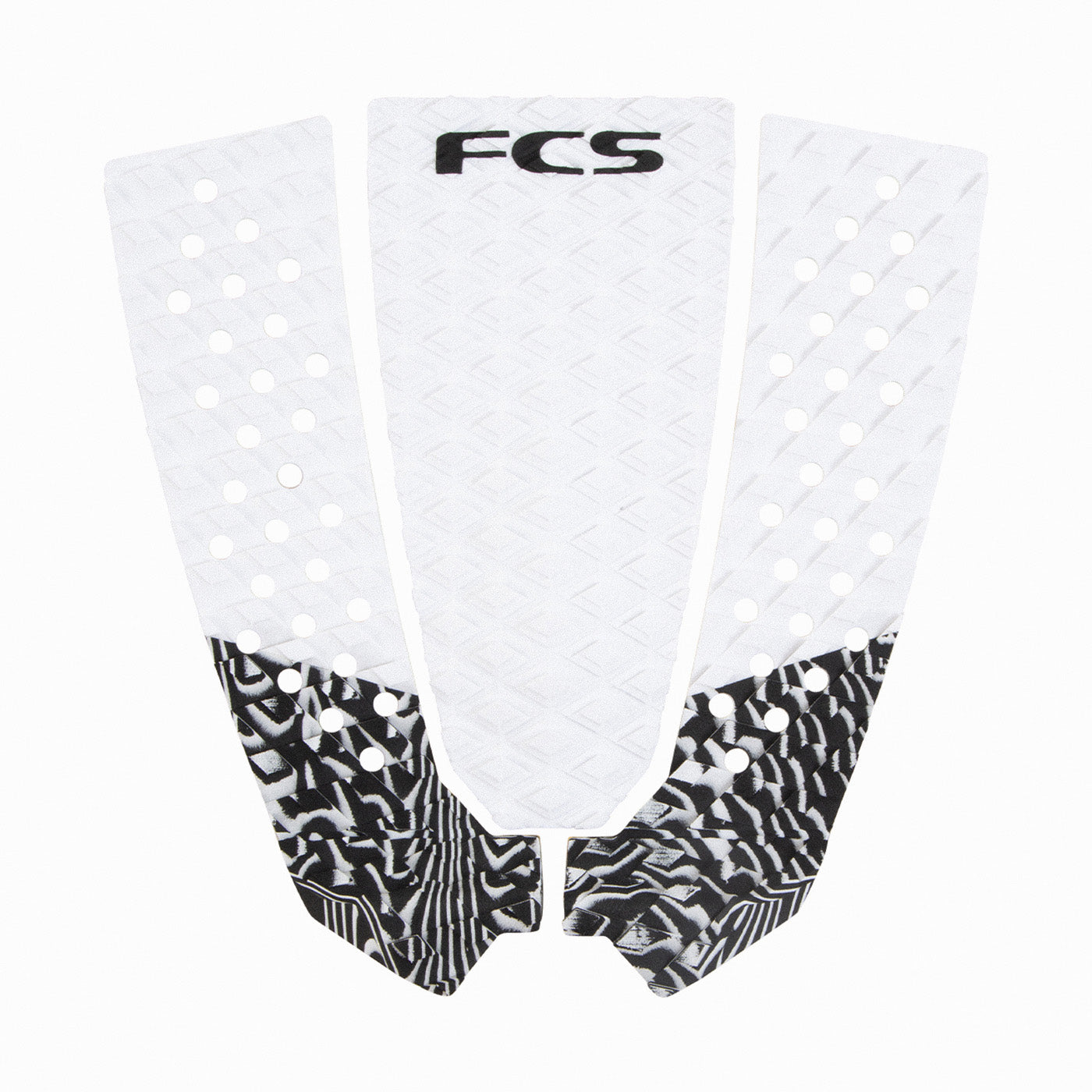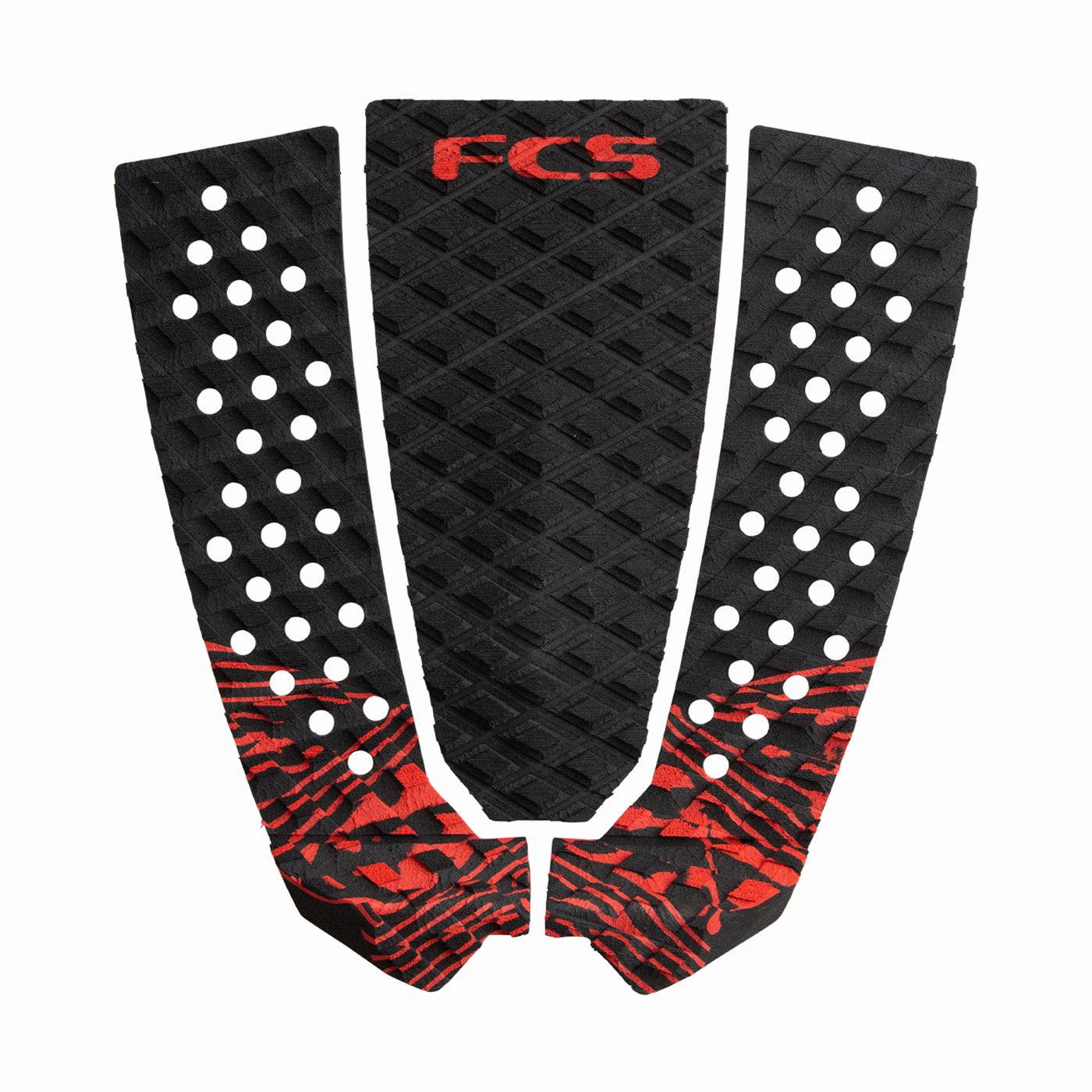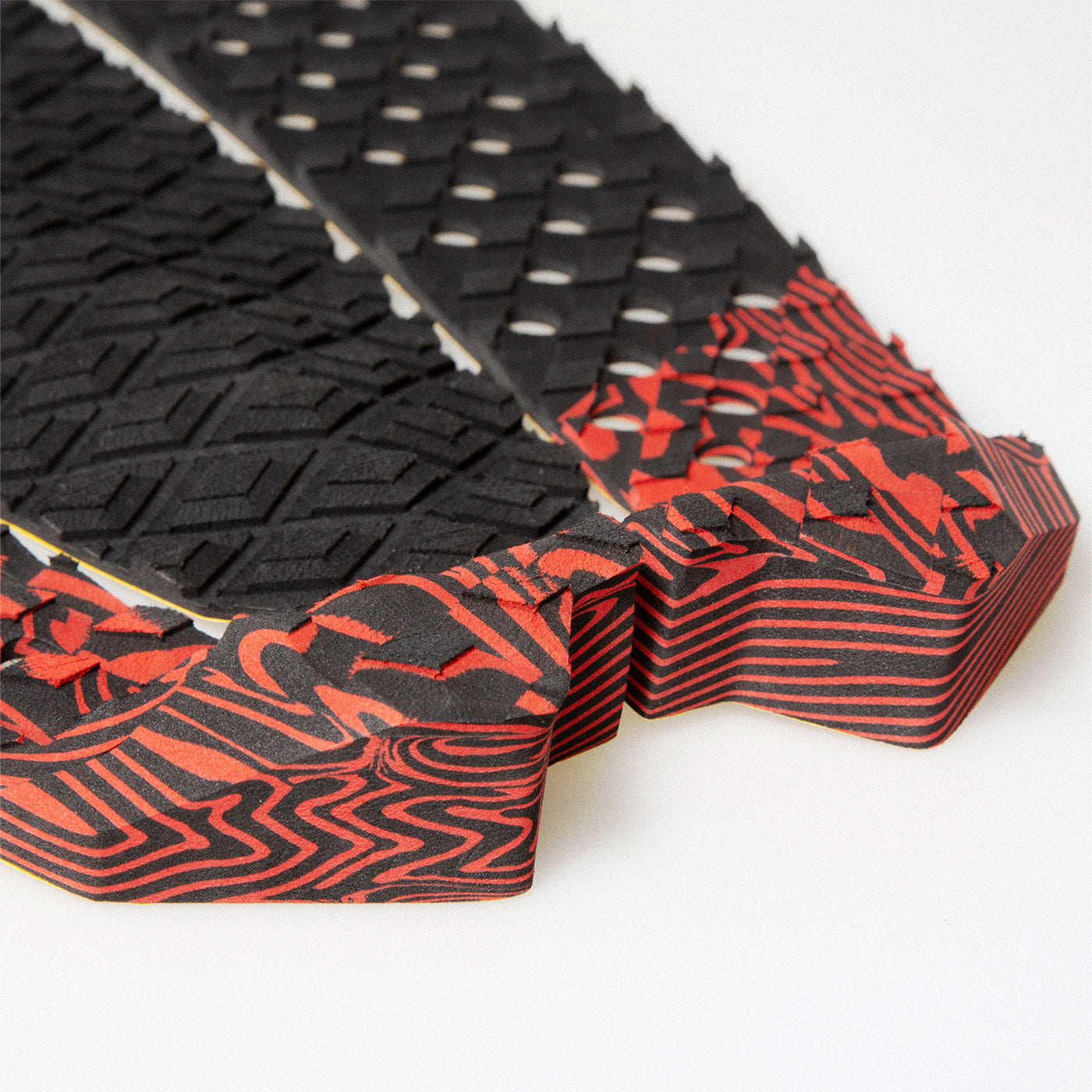 FCS Filipe Toledo Traction
–
Filipe Toledo's signature 3 piece pad
.
Designed and tested in collaboration with the world's best surfers, the FCS Athlete Series Traction range has rider specific features for the ultimate in performance.
The new FCS Traction marries considered design with performance features and superior materials. Focusing on comfort, support and increased grip, FCS Traction keeps your foot connected to the board so you can push hard against your fins for maximum speed and drive. The Filipe Toledo traction is a
3 piece deck pad that has been designed to suit performance boards with wider tails
.
Material
Diamond III Groove - Sanded surfaces for enhanced grip - Ultra thin sensitivity - Channels for extra resistance
Number of Pieces
3 piece pad