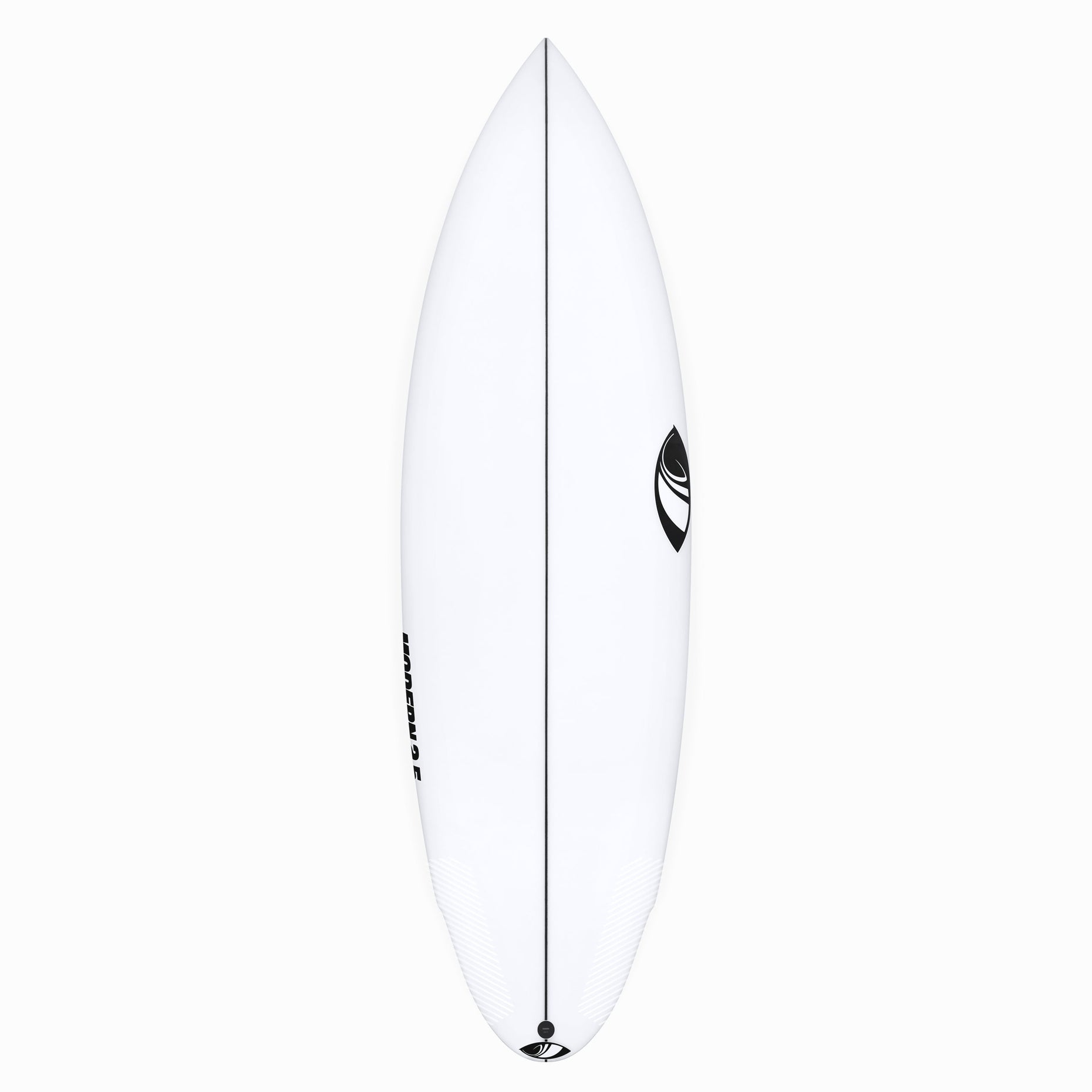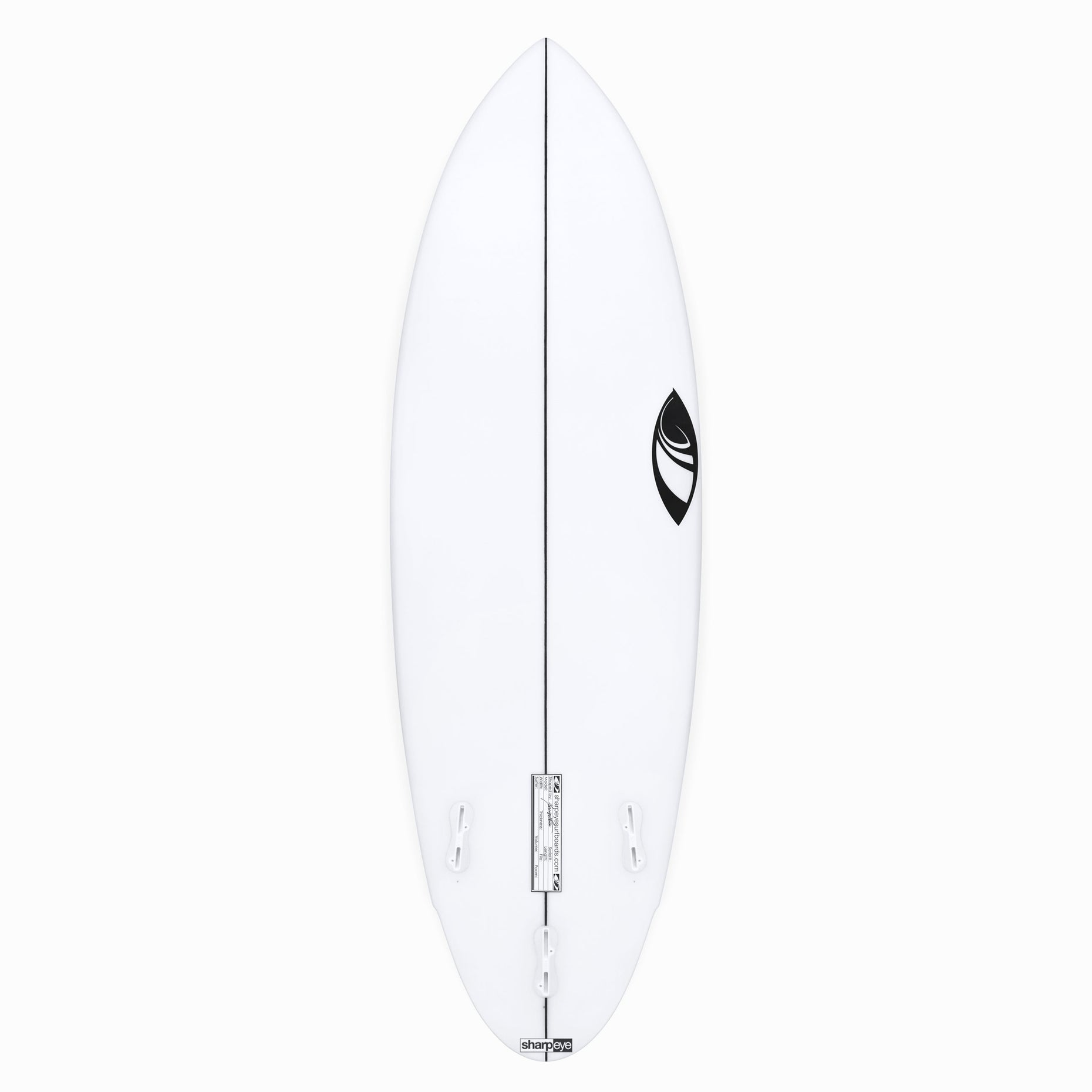 Sharp Eye Surfboards
MODERN 2.5
or 4 installments of $190.00 USD by
More info
NOTE:6-8 weeks build time for Custom Orders.
Fin Options
Size Range
5'0" x 19.0 x 2.35 24.18 L

5'2" x 19.25 x 2.4 25.89 L

5'4" x 19.5 x 2.45 27.66 L

5'6" x 19.75 x 2.5 29.52 L

5'8" x 20.0 x 2.5 30.83 L

5'10" x 20.25 x 2.65 34.09 L

6'0" x 20.5 x 2.7 36.21 L

6'2" x 20.75 x 2.75 38.39 L

6'4" x 21.0 x 2.9 42.12 L
Custom Dimensions + Volumes
Stock Construction Details
Stock Boards are constructed in PU (Standard 4x4x4 Glassing).

Manufacture Details
Boards Available in:
Standard Lamination – PU / PE
Other Materials – EPS / Epoxy and Carbon / Epoxy

Made in the USA to the Highest Standards from Premium Materials.

Care Instructions
Storage:
Store in a board bag.
Store out of direct sunlight.

After Usage:
Rinse off after use.

Wax Removal:
Do not use chemical solvents to remove wax residue.

Damage:
Repair any dings immediately.

*Note this is a guide only. Contact us if any further information is required for the care and repair of your surfboard.
Ability Level
Beginner
Intermediate
Advanced
Outline
Groveller
Everyday
Performance
Wave Height (Feet)
Wave Type
Rail Type
Entry Rocker
Exit Rocker
Overview
Alternate Range – Modern 2.5 Model
The Modern 2.5 from SharpEye Surfboards delivers the world's fastest surfboard with Everyday Alternate Performance in everyday conditions.
The Modern 2.5 was designed to be ridden as a two plus one, thruster or quad and features a flat entry rocker that seamlessly flows into a flattened exit. The flat bottom curve is combined with a forgiving, catch-resistant boxy rail and a double concave bonzer that delivers exceptional speed and drive, the perfect combination for everyday conditions, making the Modern 2.5 the perfect addition to any summer quiver.
The Modern 2.5 combines pure fun with Everyday Alternate Performance.
Model Outline
Alternate Range. Alternate performance outline delivering Everyday Alternate Performance in everyday conditions.

Bottom Contours
Double Concave Bonzer.
Fin Setup
2+1 / Thruster / Quad. Recommended fins:
FCS: MR Twin + Stabilizer Fins or SharpEye PC Fins
Futures: Rasta 2+1 Fins or R8 Fins
Volume Calculator
Your Ability
The volume calculation is a guide only. Your recommended size may be different to your recommended volume due to your height, weight or skill level for this particular model.
Your recommended size is the calculation based on the data you enter above.